Our Dental Services
Our dental services include all aspects of general dentistry and oral care including prevention and maintenance, orthodontics, crown and bridge, dentures, fillings, and cosmetic dentistry including teeth whitening. Our experienced team of dental professionals takes a preventative approach designed to help patients, young and old, maintain good long term oral health to reduce the need for treatment.
COSMETIC DENTISTRY
We can help you smile with confidence with the many treatments we have available. These include crowns, bridges, veneers and re-constructive dental surgery.
GENERAL RESTORATIVE DENTISTRY
The treatment of worn dentitions and of old and failing dental treatments, including prevention and maintenance.
Learn More
RESTORATIONS
Available are tooth coloured fillings, onlays or inlays.
VENEERS
Suitable for discoloured, worn, chipped or badly aligned front teeth.
Learn More
GERIATRIC, CHILDREN & SPORTS DENTISTRY
This practice caters for young and elderly patients and also offers sports related treatments.
TEETH WHITENING
The practice uses cutting-edge technology in the removal of stains and discolouration to offer you a brighter, whiter smile.
Learn More
GUM TREATMENTS
Prevention and treatment of gum disease.
DENTURES
Offering services for full upper and lower dentures, partial dentures, acrylic and cobalt chrome dentures.
SURGICAL EXTRACTIONS AND ROOT CANAL TREATMENT
Catering for surgical extractions and root canal treatment
HYGIENE CARE APPOINTMENT
We pride ourselves in oral health instruction and early prevention of gum disease
---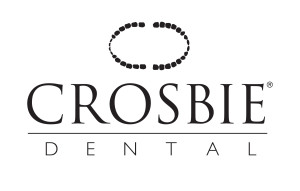 Call Crosbie Dental Care Today
To Discuss All Your Dental Options
---